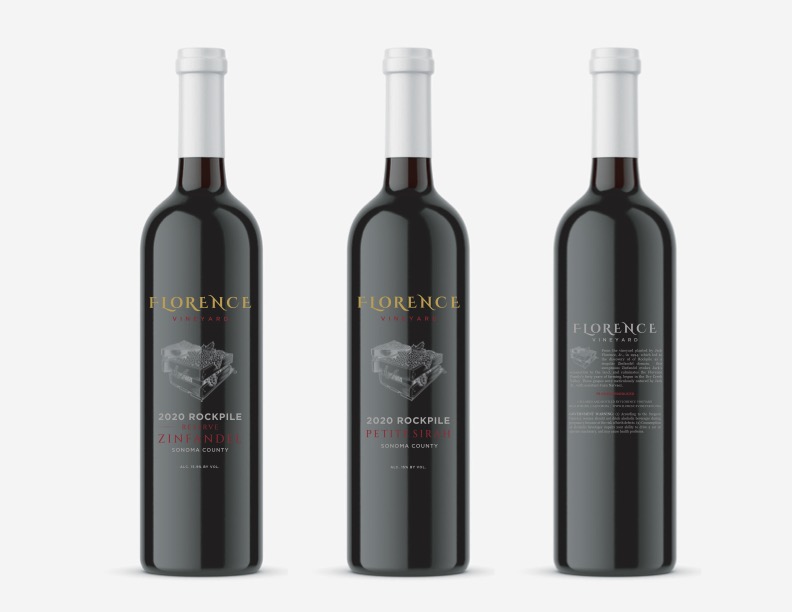 Inaugural release now available!
2020 Florence Vineyard Rockpile Zinfandel, Reserve Order now
The first release under the Florence Vineyard label features deep rich color, and the distinctive fruit and mineral qualities that Rockpile is known for, integrated seamlessly with approximately 25% new French oak. 250 cases. 9% Petit Sirah. Awarded 91 points / Two Puffs by the Connoisseur's Guide to California Wine, July 2022 edition.
2020 Florence Vineyard Rockpile Petit Sirah Order now
Rich and velvety, dark, inky color, with French Oak, just 75 cases produced. With 17% Zinfandel and 3% Alicante Bouschet. Jack's favorite.
Rear Label (Zinfandel)