In 1994, Jack planted Zinfandel in the remote hills west of Dry Creek Valley and Healdsburg (Sonoma County), an area that would eight years later become the new Rockpile AVA, bringing cuttings from the St. Peters' Church vineyard, which he farmed, and working with Rosenblum Cellars to produce wines that immediately gathered a following. Jack went on to plant several neighboring vineyards through the nineties, using the same clone of Zinfandel, resulting in the Rockpile area having such a consistent and recognizable character, that calls began for the creation of a new appellation.
By 2002, Jack, working with his father, Jack Sr., and fellow grape grower Roderic Park, saw the dream of the Rockpile appellation become a reality.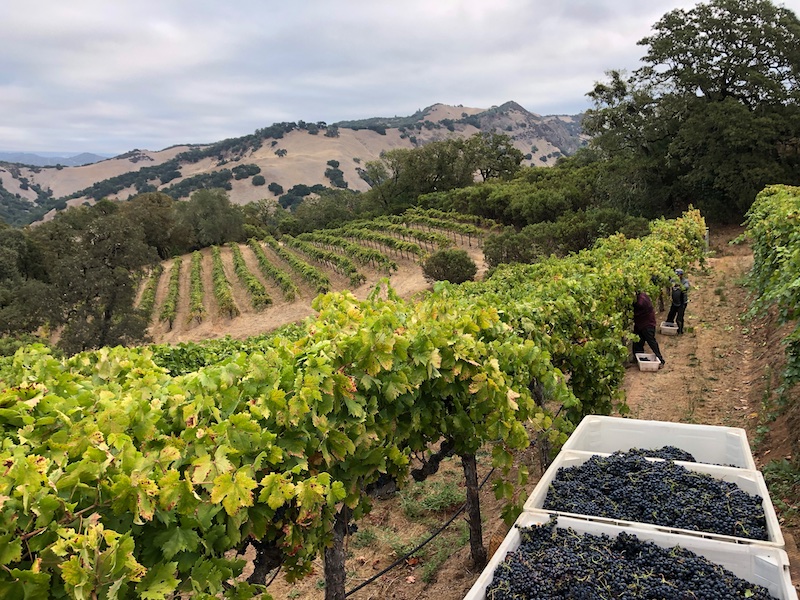 Rosenblum Cellars' Rockpile Road Vineyard label, which included grapes from Jack's, Jack Sr.'s, and the Ramsey Vineyard, continued through 2015. The 2003 vintage made the Wine Spectator's top 100 wines of the year, coming in at #3.
Since 2016 Jack has worked with Wilson Artisan Wines, producing small lots of Zinfandel and Petit Sirah for Wilson Winery, Mazzocco Sonoma, Pezzi King Vineyards, Rockpile Vineyard, in addition to Carol Shelton Wines, Bella Wine Caves, Calafia, and the Hess Collection.
You can read Jack's first person account on the Backstory
page.
Timeline of Jack's Early Rockpile Plantings
1994 Jack Florence, Jr., plants first 7 acre block along Rockpile Road
1996 Release of Rosenblum Cellars "Rockpile Zinfandel"
1997 Ramsey Vineyard planted (now Thomas Vineyard)
1997 Lumetta Vineyard planted (now Boticelli)
1998 Florence Sr. Vineyard planted
2000 Carol Shelton begins "Rocky Reserve" from Jack Sr.'s Vineyard
2002 Rockpile approved as an American Viticultural Region